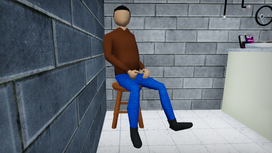 Normand is a possible friend of the player, and the owner of the Speedway. He can be found behind the counter of Kali-Gas Monday through Saturday, between 08:00 and 17:30.
Friendship Milestones:
At Friendship level 50, he will give the player the opportunity to donate $70,000 towards opening the Speedway.